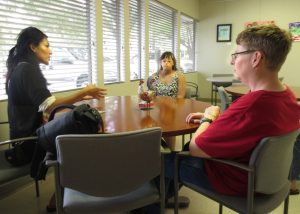 CLASS (Community Living Assistance and Support Services) Medicaid Waiver
CLASS offers an alternative to institutionalization for individuals with disabilities who need attendant care by helping them access the resources they need to live and work as independently as possible in the community.
CLASS case managers help obtain personal assistance with daily activities, personal skills training, physical, occupational, speech and specialized therapies, adaptive aids, minor home modifications, and respite care.
Eligibility for CLASS is assessed individually.
If interested, call 877.438.5658 to request that your name be put on the Texas statewide interest list.
You can also contact Bethany Nihlean, Director of CLASS at The Arc of the Capital Area for more information.
512.476.7044 ext. 211
Email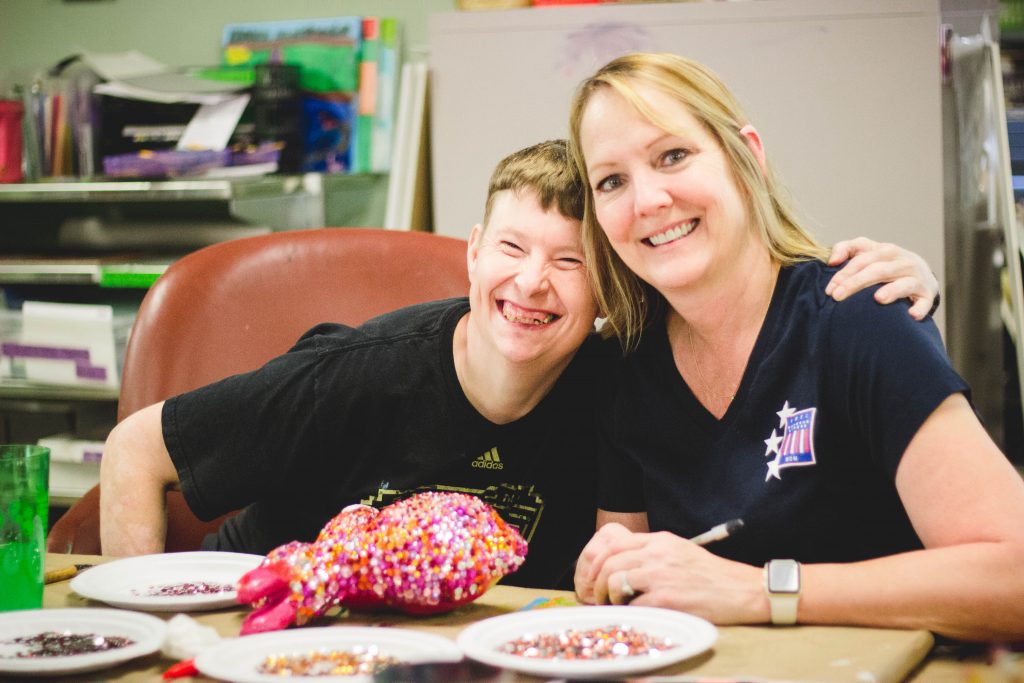 Adult Case Management
The Adult Case Management program coordinates a range of community integration services and supports to help adults with developmental disabilities, many of whom live alone, to achieve and maintain personal independence.
Special Services for People with Disabilities (SSPD-HHSC)
Case Management for adults with disabilities co-managed through HHSC- Community Care for Aged and Disabled Services, for those who are not a Medicaid Waiver, living in Travis County who need intensive supports to maximize their benefits, developing skills needed to remain in the community as independently as possible. Social Opportunities monthly are offered for those enrolled.
Referrals can be made through info@arcofthecapitalarea.org or -512-476-7044 x 233.

Juvenile Justice Services
Juvenile Justice Services works directly with the local education system to provide case management, advocacy, and support to juveniles ages 10-17 who are diagnosed with an intellectual or developmental disability or who are enrolled in Special Education, and are involved in, or at-risk of becoming involved in, the criminal justice system.
These students are often victims of peer pressure and bullying. Their behaviors and actions are often misunderstood due to their disabilities. They may not understand that stealing is wrong or that hitting hurts. They may be attracted to gangs, who offer them a peer group they have never experienced. When left to continue these actions, they are at risk of getting involved in more severe behavior that can eventually lead to arrest.
The Arc of the Capital Area believes that a community-based prevention program that meets the needs of Austin's at-risk youth with developmental disabilities is essential. The goal of the program is to reduce or prevent recidivism in criminal matters and to provide necessary support for at-risk youth to remain in school, reach graduation, and gain successful employment. We take action by providing education within the home and help locating community support.
For those who have already become involved in the system, we help them meet the terms of their probation and avoid any further criminal activities. In addition, The Arc of the Capital Area provides advocacy by accompanying families to court to ensure that the families understand the proceedings and to educate the court on how the child's disability may have played a part in the behavior relating to the charges.
Our goal is to reduce the number of troubled youth in the Central Texas juvenile justice system as well as to reduce the extremely high dropout rate for teenagers with developmental disabilities.
Contact:
Caleb Alford
512.476.7044
Email
Additional Information from our Facts Sheet