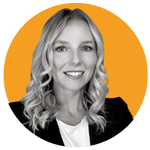 Amber Nelson – Chief Executive Officer
Amber has an extensive background in non-profit program development and management. With over a decade of directly developing, planning, and serving individuals in need through compassionate programming. Amber studied at the Southern New Hampshire University with her Bachelors in Organizational Leadership, she is currently working on her masters in Organizational Leadership and Diversity & Social Impact. Her passion for developing community programs has grown as she has created and developed programs that include art education for urban youth, camps serving low income families, and education programs for individuals experiencing intellectual and developmental disabilities. Her goal is to help support and grow organizations and their employees to further innovative leadership in the nonprofit and I/DD community.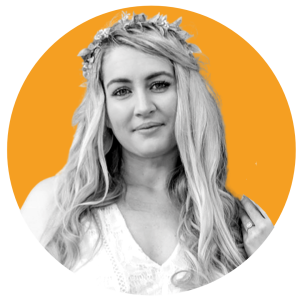 Bethany Walton– Director of CLASS
Bethany was born in Chicago, Illinois, but moved to Austin, Texas over 25 years ago and considers herself a Texan through and through. Throughout her college years, Bethany worked as a nanny for two families with children diagnosed with intellectual and developmental disabilities. It was during this time that Bethany found her calling and knew she wanted to work the I/DD population. Soon after graduating from Texas State University with a Bachelor's Degree in Psychology, Bethany started as a CLASS Case Manager at The Arc of the Capital Area. During this time, Bethany participated in advocating at the Capitol during legislative sessions, and her passion for the work we do and the individuals we serve grew. Since then she has continued to be an activist in our community, while training case managers on the key elements of successful service delivery in the CLASS program.  Bethany leads our team of 12 CLASS case managers serving individuals and their families in Central Texas.  In her free time, she enjoys traveling, painting, and hiking the greenbelt with her dogs and husband.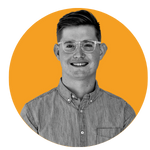 Caleb Alford– Director of Community Services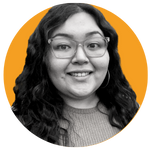 Olivia Gutierrez– Director of Employment and Education
Olivia Gutierrez is an experienced nonprofit leader who has worked in the nonprofit field for over seven years. She has a degree from the Art Institute, where she utilized these skills working in programs serving low-income kids and families. She grew in her career to serve over 500+ kids a year through after-school, enrichment, and summer camp programs. Olivia uses her foundational knowledge and commitment to her community to create opportunities for families to have enriching activities and growth within the community while providing scholarships and supports to continue their education. She has created innovated programs after the school day, providing a safe and enriching environment to those in need. Olivia comes to us after serving the YMCA as the Executive Director of childcare. She has experience in leadership, development, program management and growth, financial management, and creating innovative programs for the community. She is excited to step into a role that will continue to serve the greater community through multi-site growth for our Art & Education program and dive into the DEI initiative providing individuals with I/DD in employment services.

Megan Glisan – Finance Manager
Megan is a 5th generation Texan and was born here in Austin. Texas.  She has 15 years of vast accounting knowledge and experience that spans across nonprofit, public and private organizations.  Megan obtained a Bachelors degree in Accounting from Texas State University and is currently in process of sitting for the Texas CPA exam.  She recently began working for The Arc in 2020 providing accounting support and found her passion serving the nonprofit community and helping those in need.  In her free time, Megan enjoys traveling, seeing live music with her husband, and hiking with her dogs, around greenspace in Austin and Central Texas.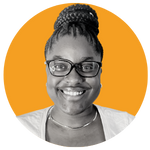 Ashley Brunson – Grants Manager
Ashley Brunson has almost a decade of fundraising, grant writing, and grants management experience in the nonprofit sector. A talented and skilled writer, she studied Mass Communications with a concentration in Print Journalism at Savannah State University where she earned her bachelor's degree. Ashley has a deep passion for serving individuals and families in marginalized communities and is committed to using her talents to serve a greater purpose. Her goal is to support new and established nonprofit organizations in developing their programs and services so they can better serve those in need. She currently resides in Atlanta, GA.